27 Jun

What societies do we want to live in?

COVID-19 – What societies do we want to live in?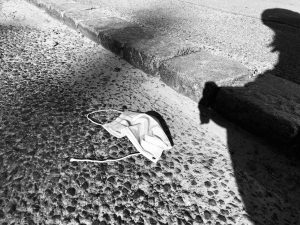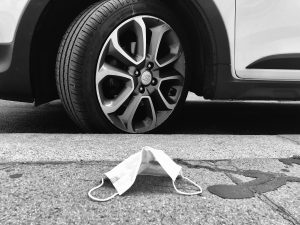 C
OVID-19 – sounds like a code for a strange new invention. Something held secret for a long time, only to be presented to the world at the right time. However, we know that the actual virus behind the name was not invented and its release upon us not planned. It was by sheer accident, through a mutation and a process called zoonosis, that it could enter our systems. An accident that was, however, preventable – by stopping humans' intrusion into the natural habitats of wildlife.
As infections with the virus took their course, first in Asia, then in Europe, the US and Latin America, up to the doorsteps of the African continent, we could witness political decision-makers come up with measures against the spread day by day – in real time so to speak.
First, there was disbelief among many European decision-makers and among the rest of the population when the virus started to wreak havoc among Italy's elder populations. In Austria, the federal state of Tyrol decided to ignore the impending danger and keep ski lifts operational – despite a warning from an Icelandic newspaper, flagging Ischgl as hazard zone a week before measures were finally taken1. Since then, political response to the virus has been most considerate. Stay-at-home orders and closing kindergarten, schools and universities were taken as primary measures. The 'turquoise-green' government was only criticized for a few slips before Easter, for example when the People's party insisted on keeping public gardens, belonging to the State, closed in Vienna2. Chancellor Kurz provided for more critique-worthy statements, arguing that in times of crisis new legislation need not always be in accordance with the constitution and in May, was surprised by a cheering crowd expecting him in the Kleinwalsertal, ignoring ongoing regulations to stay apart and wear face masks3. Also, Viktor Orbán becoming the sole legislator of his country with the help of an emergency decree, disempowering the Hungarian parliament, remained uncommented by Chancellor Kurz4. After all, it is not like, Austrians have had any negative experiences with such emergency legislation in the past, do they?
As of now, we can watch the virus provoking different responses by world governments, and witness a widespread social experiment with people learning to live with imposed lockdown and adapting to new modes of behavior, like wearing a mask to protect their fellow citizens and keeping track of their whereabouts and contacts. Political processes behind such measures usually would have taken a lot of time and planning, now these processes are readjusted every day to fit the transmission rates of the virus, partly imitating strategies that have proven successful in other countries. It seems like we all are watching an automatic response, a global machine that has taken on a life of its own, an experiment, that we are part of and can influence – with no one pulling the strings, except for the virus itself. Each individual – as we are constantly told – decides if the strategies work and if only one person deflects we are all doomed…
Making Sense of it all
During times of personal crisis I tend to look into philosophy, see what the most ingenious heads have come up with to make sense of it all. A favourite of mine is Slavoj Žižek, a humanist and master of thinking highly associatively. He was one of the first commentators that popped up on my Facebook timeline at the beginning of the crisis in Austria. In his usual stream-of-consciousness style, he presented all the concepts that he had extracted from analysing the crisis: Sharing the burden and cooperating seemed to be the only viable strategy these days – even if you were a "rational egotist" whose main goal was to maximize own gains – with global healthcare and solidarity becoming a paradigm in fighting the virus. In short: Even rich people suffer when the population as a whole cannot afford to live and make ends meet5. If poor countries experience a breakdown of their health systems and economic collapse, "knock-on effects" are to be expected, summed up by Mark Lowcock, chief of UNOCHA (United Nations Office for the Coordination of Humanitarian Affairs) as "uncontrolled migration, terrorism and global instability"6.
Also, my view was confirmed, that people talking about the 'cleansing effect' of the virus come dangerously close to the nazi paradigm of ending life that is deemed worthless, as they are talking about elder and most vulnerable people that are disposable. Therefore, calling requests to let the virus run its course Darwinist is an understatement and we should see it for what it really is: A fascist approach, even if it was considered by governments, like the British, under the pretense of creating broader immunity of the society as a whole to protect vulnerable groups of people. No government in the world could sufficiently protect vulnerable groups in the beginning of the crisis, without imposing strict measures on the population as a whole. No tracking mechanisms were in place and not enough was known about the spread of the virus. In Austria, we would have run out of hospital beds, strained our health systems and put many health workers at risk of contracting the virus themselves – as happened in Italy, New York and currently in Brazil and other Latin American countries. Also, arguments like "they would have died soon anyway" about terminally ill people who are killed faster by the new virus, beg the question: Do they not deserve to live longer? Who decides if they will have a life worth living – even under lockdown? We will see the negative consequences of lockdowns and a stalled economy for the broader population only after a few months, when we compare how employment rates have bounced back, look at suicide rates and death rates through other illnesses that remained undetected during the crisis with those of the years before. But one thing is evident: Without lockdown measures even more people would have died from Covid-19 and even very good healthcare systems like those in Austria would not have been able to cope with the number of patients we would have had.
While trying to keep record about every new phenomenon that appears during the crisis, it is hard to analyse everything or test every insight that you gain through news bits or academic articles. We need to trust medical experts at the moment, also, in their own admission, that there is a lot we simply cannot know at the moment. For example, we may not know yet how the virus itself will be mutating, but we can watch societal processes mutating as the crisis progresses in real-time, mostly from our armchairs at home. We observe policy-making in the areas of economic aid and mechanisms of providing relief for laid-off workers to new ways of partying (meaning through applications like "Houseparty", not the infamous in-person "Coronapartys") and work-family-life taking place via Skype. Another theoretician, Peter Weibel, points out the new importance cyberspace has gained for producing and consuming cultural artefacts in our evolving 'tele-society'7 while others lament the loss of personal contact. Despite concerts being broadcast and film festivals and art venues moving to the Internet, for most artists, the evolution of this new production and reception models has not reached a level for them to make ends meet. This is why many protested the lack of financial support the Austrian government ascribed to them and the absence of political leadership through Austria's State Secretary for Cultural Affairs, whose failure must also be ascribed to a lack of negotiation power with the Minister of Finance8.
Scouring the news feeds further, we are confronted with comparisons of democratic and authoritarian regimes and their modes of resolving the crisis. Initially, South Korea had been a model of a democratic government handling it well, by trusting their citizens to honestly report their potential Covid-afflicted contacts, by keeping them well-informed and due to their successful "test and trace" mechanisms – relying much less on tracking their citizens through big data applications9. China's oppression of early warnings regarding the spread of the virus is another bad example of a communist authoritarian regimes not willing to admit its own mistakes, similar to the Soviet Union initial cover-up of the meltdown of Chernobyl.
At the same time, we witness authoritarian aspects in our own European societies, such as police controls in public gardens, fining people who stand too close together or fail to keep their children apart from other children in time10. The effects on small children who are suddenly cut off from their peers or even told to meet them with rejection must not be underestimated. However, the measures as a whole initially had a lot of approval in Austria and other European countries. It became evident that in the name of saving lives, large populations would accept a sharp break from their previous lives, and many inconveniences – and live solidarity. As time goes by – and there is more evidence that it will take a while until scientists will come up with a vaccine – we need to find a viable mode of living and plan for the future. It all comes down to the question:
What society do we want to live in, in which we do not have to give up our civil liberties but at the same time keep our most vulnerable populations safe from harm?
"My own freedom ending where that of others is threatened" has never been more relevant and more difficult to balance.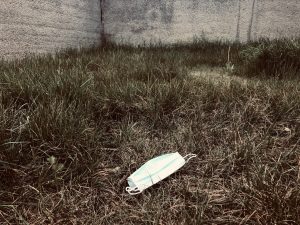 What about multilateralism?
Ivan Krastev, a scholar who co-authored a book about the antagonistic nature of states imitating other states' way of life, technology and democratization11, highlighted a few observations shortly after the crisis took off in Europe, among them a rise in nationalism, authoritarian mechanisms, particularly regarding usage of personal data and surveillance, as well as more government intervention to mitigate the crisis. This is what we saw when heads of states and their governments proclaimed limited movement for citizens and lockdown measures in European countries. All of a sudden, borders were closed, and Foreign ministers would meet only to exchange views but not come up with a common strategy for the EU. Meanwhile, a financial package for the most vulnerable states, EU neighbours and countries in the Global South, has been initiated to prevent a humanitarian catastrophe12. A common approach to the crisis regarding member states is opposed as the Coronavirus Recovery Fund, to mitigate economical losses, has come under fire by no other countries than Austria, the Netherlands, Sweden and Denmark, the 'frugal four'13. However, prosperity in the EU depends on all member states to recover economically, broke societies will not be able to consume what export-oriented countries like Austria and Germany put on the market. The fund is intended to stimulate the economies via direct funds and loans in the countries hit hardest, and could be seen as a new Marshall Plan for Europe after Covid-19, depending on how much will flow directly to these countries and how much will only lent to them.
Due to previous austerity measures after the financial crises of recent years, the health systems of Spain and Italy were not able to cope with the bulge of intensive care patients. Even in France, inhabitants of Alsatian nursing homes were said to be put to rest with morphine due to a lack of respirators14. The system called 'triage' which is normally used during war times when there is limited medical capacity, had to be applied to select the patients who should receive treatment, according to age and maximization of life years. This is unbelievable to be happening in the midst of Europe and Dr. Giovanni Maio, a medical ethicist, warns that triage may become a "gateway" to annul the principle of equality15, which states that "all humans are born free and equal in dignity and rights", and discriminates against the old and the sick16. Greece, on the contrary, has become successful in combating the virus, despite being hit hard with the same austerity measures imposed by the ECB and IMF, or maybe because they knew that with their current healthcare system they would not be able to cope with a flood of corona patients and thus started lockdown measures early.
After Europe, the US became the epicentre of the pandemic, with a self-indulgent president in charge who would soon blame the World Health Organisation (WHO) for the rapid spread of the virus and covering up China's failure to report, taking away the US financial backing of the one organisation most suited to coordinate a global response to the pandemic, and refusing to admit his own mistakes and grave underestimation of the consequences of a lack of measures. Trump's own response has ranged from trying to buy himself into the research by German scientists on a vaccine17 and promoting the Malaria drug Chloroquine, despite no evidence that it was effective as a cure. For Trump, trying to poach the researchers and intending to make the vaccine exclusive to the US, is in line with his postulation that the US is no longer exceptional in its role in the world and only an egoistic state among many. To him, the US lost out in the global game, seeing how many nations became more successful in imitating the American way of life and more prosperous than the original.18 His erratic leadership has never done more harm than during this crisis, with the US reaching global leadership in new infections and death rates – America first! The most powerful man in the world's handling of the crisis seems like he is making it up as he goes along, despite consultation with a capable expert by his side, and corresponds better to the state when he drifts off to sleep – when his thoughts run free and are not guided by any cognitive function.
On the other hand, we see a surge in global solidarity – particularly coming from the Global South. Doctors from Cuba and Somalia were sent to support the Italian health system. Somalia was said to act with reciprocity in mind, when the virus would hit Africa hard soon, which does not make it less remarkable19 20.
Beside sending medical experts where they are most urgently needed, exchange of data regarding medical trials are vital to develop a vaccine and relevant treatment as fast as possible. In line with the Right to Health, UN member states recently vowed to make a Covid-19 vaccine available for everyone21. The fight over medical patents had already been won once, when India set an example by interpreting the WTO's TRIPS agreement (Agreement on Trade-Related Aspects of Intellectual Property Rights)22 in light of the AIDS pandemic thus making cheap generic drugs available for treatment in the Global South. This was thanks to the Doha Declaration from 2001 which encouraged states to prevent TRIPS from blocking the production of life-saving drugs to tackle major health crises and adopt public health-friendly patent laws.23
Despite the initial turning to the inside, multilateralism should guide the way forward. Nations need to exchange medical data and learn from each other and adopt health policies taking into account situations in other countries, even though some measures will work better in different societies. We must not falter now. Imitation does not produce winners and losers. If one nation loses the fight against Covid-19, we all do, seeing how interconnected our economies and lives already are. It is not the end of globalisation, it only means that it should be done differently.
We should prepare for the beginning of a paradigm shift towards universal health care and a coordinated global response to all health emergencies – also neglected diseases that affect mainly the Global South. Key to achieve this will be the pharmaceutical industry and a shift away from its profit-oriented model to state-funded research and open source models which also enable independent participants to fund drug development. Pushing platforms like Cochrane24, providing a database of clinical trial results, and providing easy access for researchers and motivation to contribute, is crucial. Also, 'megafunds' for R&D are an option, meaning guaranteed return of investment when sponsoring trials, which – through their sheer amount – will most probably yield one or two viable drugs whose marketing will pay for the funding25. As recommended by Ben Goldacre for all trials, hose people who volunteer to participate in so-called 'challenger studies' and to being infected with the virus voluntarily need to insist that study results are published despite outcome. Only this way 'positivity bias' in clinical trials can be reduced by publishing also negative results, and unnecessary duplication of studies can be prevented.26 Currently, there are 10000 genome sequences in the public domain, but usage of the infrastructure to share results of R&D must be pushed and once a vaccine is developed it needs to be made available to a large number of people with no respect to nationality or their spending capacity27.
Solutions need to be global, the ambitious Agenda 2030 must remain in sight while the virus is defeated28. So far the WHO as guarantor for global health solutions has been indispensable, be it through their efforts in pushing the development of a vaccine or providing guidance to states. The strength of the organisation lies in its capacity all over the globe to help adapt their guidelines to the specific context of a country, through National Action Plans, and even to smaller units in local contexts through their regional offices, taking into account living conditions of the population, such as multi-generational homes29. Stopping its funding, as threatened by the US under Trump is an incomparably stupid act.
Efforts by other world leaders, like the summoning of the G7 and G20 have not led to results to coordinate globally worth mentioning. It remains to be seen if regional organisations like the EU or the African Union will fare better. Meanwhile, ASEAN countries have pledged to keep supply chains going and ensure food security across the region. A Recovery Plan for the aftermath of the pandemic was proposed by Malaysia30.
We are not all "in this together"
"We are all in this together" has been quoted a lot, seeing how the virus can affect everyone, from politician to health care workers. However, we are in this together "differently", as some countries in the Global South and even US citizens, namely those lacking health insurance, are not as successful in receiving treatment due to a lack of available intensive care units or sadly, as is the case for many African-Americans, lack of paying power31. This inequality is the result of a political programme, it is not inevitable. Furthermore, it is necessary to appreciate system relevant workers contribution, a majority of them being women, who have a higher risk of infection. Non-capitalist areas that sustain the capitalist mode of production32, namely the care work done mainly by women, many of who also face the dual burden of working from home and having to care for their children, need to be recognized and subsidized. In order to be truly "in this together" we need to expand welfare regimes and not shrink them, also we need to tax wealth and introduce a financial transaction tax which will prove to be hard, even on an EU level as neoliberalism is enshrined in the Union's contracts33. Solidarity with the poor and vulnerable, and also with the old and with those not born yet, needs to be at the top of each state's agenda.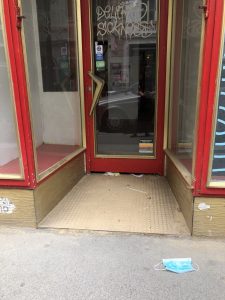 It's the environment, stupid!
"For the first time in ages I could look up into the sky today and watch it in silence with no plane going by." – My Grandmother on 5 April 2020
In the early days of the pandemic, when the virus had just reached Central Europe, Ivan Krastev made first observations what the pandemic would mean for us. For once, there would be "more trust and compliance with experts" and panic was crucial in order to push people in the right direction and conforming to the new rules34. Many advocates of climate responsibility have wondered why fear and expertise did not work as an incentive when it came to changing people's behavior and policies to combat climate change. A majority of people seem to support the government's strict measures to protect vulnerable populations, like their grandparents. Why is there not enough empathy for future generations, those that do not have a voice yet, except through advocacy by the IPCC (Intergovernmental Panel on Climate Change)35? Young people have made a lot of sacrifices during the pandemic, let us hope that the older generation will also modify their behavior and reduce carbon emissions through a change of lifestyle in mobility, consumption and investment in renewable energy and sustainable development36 and political engagement.
The Covid-19 crisis has already shown that many professions can work via home office and through remote connections. Digitisation took a leap forward these days as aptly described by a meme where you have three answer options to the question who had initiated this process, the correct one being not the CEO, but Covid-19. Seeing how many tourists were trapped on cruise ships, might have brought the end to this sort of touristic entertainment and one of the most polluting ways to travel37. As this crisis also affects rich countries, there is a good chance we will learn from it and Covid-19 will not suffer the fate of many untreated diseases that cause countless deaths every year in the Global South. Many will have to reduce their travel demands if we want to prevent a spread of this or a similar virus in the future and if we want to reduce carbon emissions, especially travelling by plane.
For artists, like myself, it will be hard to abstain from travelling. However, artist residencies can also be taken to your own home, I have learned, and lockdowns used to refine a skill or take up something new. Productivity pressure during the lockdown has also come under scrutiny, as you cannot expect everyone to discover a new skill or be super focused while dealing with a lot of psychological pressure. A good strategy of coping with uncertainty, next to sending memes or reassurances to family members and weird conversations with friends about new hobbies taken up like "acriyoga" (a kind of yoga including acrobatics), has been studying recipes for new world orders that were published frequently in the beginning of the crisis.
My favourite recommendations being: Putting access to health services for all at the top of policy-making, nationalizing pharmaceutical companies and medical research, prohibiting patents on meds and medical equipment – going even further than the Doha Declaration – and using a multilateral setting to manage health and climate crises. Furthermore, we need to transition to shorter supply chains, ensure food security through multi- or bilateral agreements, curb fossil fuels and provide new job opportunities for the workers who will be laid off during the transition to more sustainable industries or due to automatisation. While a focus on local "strategic production" is envisioned to be on the political agenda, possibly creating manufacturing jobs back in the Global North, a lot of non-skilled labour will be affected by a "technological shift" favoring robots over humans to evade health risks, as pointed out in this article by Lukas Schlögl38.
We need to emphasise safe public transport and work spaces, also by continuing to provide more home office opportunities and acknowledge the system relevant work, which should be reflected in salaries, and unpaid care work done by women. Furthermore, we need to tax large corporations like Amazon that are making a lot of profit from this crisis as online orders skyrocket. Taxing inheritance and financial transactions are other measures to be considered. In the realm of architecture and design, buildings, especially hospitals, have to be planned with flexibility in mind, introducing rooms that can be transformed to accommodate acute patients and enable intensive care under quarantine in case of a pandemic39. Last but not least – and I bear with Mikhail Gorbachev here, an initiator of many disarmament treaties – demilitarizing world politics and taking away money from the global arms race and putting it in poverty reduction, education, food programmes and health systems, is as important as ever40.
Restructuring our economies will be a major challenge, however, the debate is around at what pace we should re-open our economies at the moment. According to WHO officials it is about "waging lives against livelihoods" and easing measures too early may well lead to a new lockdown, a rebound which may be even more damaging to the livelihoods governments seek to protect. The WHO said in its briefing from 27 April that we needed a "new social contract" which would include physical distancing, hygiene measures, financing the health system and testing and tracing mechanisms. Lessons learned and exchanged between countries also play a key role and to remain vigilant41. We must not become like the man in Tarkovsky's Nostalgia who carries a candle, protecting its flame, falters and then has to return, and repeat his way with a newly lit candle, however, we must also not lock away everyone forever. Different contexts demand different measures and governments need to make sure they can re-introduce measures and have sufficient capacities to treat a new wave of infected people42.
Update: Meanwhile, democratic South Korea, being ahead of us in terms of pandemic evolution, has pulled back from voluntary tracking measures and relies on compulsory mechanisms, establishing connections of their citizens by tracking their phones and creating a public electronic map of contacts which may have resulted in an infection. This deployment has been in response to a second wave becoming more and more apparent in the East Asian country, and represents a new limitation of civil liberties.43 After the pandemic, responsible politicians should take back such measures – this reversibility of policies is the strength of democratic systems44. However, we should be worried about countries that are in the process of democratisation or experiencing a backlash and return to authoritarianism, like Hungary. We need civil society's vigilance and equal distribution of relief to all members of societies.
(Laura Skocek, 2020)
1 https://www.profil.at/oesterreich/causa-ischgl-tiroler-behoerden-erlass-gesundheitsministerium-11478893
2 https://wien.orf.at/stories/3049078/
3 https://kurier.at/politik/inland/grosser-bahnhof-fuer-kurz-im-kleinwalsertal/400841162
4 https://www.derstandard.at/story/2000116362817/scharfe-kritik-anorbans-verfassungsumbau
5 https://www.facebook.com/RTnews/videos/637551716819886/
6 https://www.unocha.org/story/un-humanitarian-chief-after-covid-19-it's-everyone's-interest-help-worlds-poorest-countries
7 https://www.nzz.ch/feuilleton/virus-viralitaet-virtualitaet-peter-weibel-ueber-die-erste-ferngesellschaft-in-der-menschheitsgeschichte-ld.1547579
8 https://kurier.at/meinung/ulrike-lunacek-hatte-keine-chance-von-anfang-an/400842821
9 https://www.ft.com/content/19d90308-6858-11ea-a3c9-1fe6fedcca75
10 https://www.oe24.at/oesterreich/chronik/wien/Weil-sie-mit-Kindern-Ball-spielte-500-Euro-Strafe-fuer-Wiener-Mutter/425516088
11 Holmes, S. & Krastev I. (2019). The light that failed. A reckoning. London: Penguin Books.
12 https://www.consilium.europa.eu/en/meetings/fac/2020/04/08/
13 https://www.thelocal.at/20200523/frugal-four
14 https://www.archyde.com/germany-alarmed-by-triage-of-patients-in-alsatian-hospitals/
15 https://www.3sat.de/kultur/kulturzeit/gespraech-mit-giovanni-maio-100.html
16 https://www.un.org/en/universal-declaration-human-rights/
17 https://www.businessinsider.com/trump-administration-tried-to-pay-germans-scientists-for-coronavirus-cure-2020-3?r=DE&IR=T
18 Holmes, Krastev, 2019, p. 216.
19 https://www.theguardian.com/world/2020/may/06/doctor-diplomacy-cuba-seeks-to-make-its-mark-in-europe-amid-covid-19-crisis
20 https://www.nepad.org/news/somalia-sends-20-doctors-help-italy-contain-covid-19
21 https://www.france24.com/en/20200421-un-member-states-call-for-equitable-access-to-future-covid-19-vaccines
22 https://www.wto.org/english/docs_e/legal_e/ursum_e.htm#nAgreement
23 https://www.unaids.org/en/resources/presscentre/featurestories/2012/june/20120601tripsftas
25 Lo, A. W. (2017). Adaptive Markets: Financial Evolution at the Speed of Thought. Princeton and Oxford: Princeton University Press, pp. 409-410.
26 Goldacre, B. (2012). Bad Pharma: How Drug Companies Mislead Doctors and Harm Patients. London: Fourth Estate, pp.14-16.
27 https://www.aa.com.tr/en/latest-on-coronavirus-outbreak/who-officials-welcome-global-work-for-covid-19-vaccine/1812287
28 https://sustainabledevelopment.un.org/?menu=1300
29 https://www.who.int/publications-detail/strategic-preparedness-and-response-plan-for-the-new-coronavirus
30 https://www.foodnavigator-asia.com/Article/2020/04/27/Can-t-fight-COVID-19-alone-ASEAN-leaders-call-for-urgent-collaboration-in-food-security-and-open-trade
31 https://www.pfz.at/themen/globale-ungleichheiten/covid-19-wie-sich-ungleichheiten-in-einer-pandemie-manifestieren/
32 Luxemburg, R. (1913). The Accumulation of Capital. https://www.marxists.org/archive/luxemburg/1913/accumulation-capital/
33 https://awblog.at/in-schlechter-verfassung-fuer-die-euro-krise-2-0/
34 https://www.ecfr.eu/article/commentary_seven_early_lessons_from_the_coronavirus
36 See "Triple Benefit Principle – Can we really live in a sustainable way" (film), written by Klaus Renoldner and directed by Laura Skocek. https://youtu.be/yulyaGVc1tA & https://www.facebook.com/triplebenefitprinciple/
37 https://www.technologyreview.com/2020/04/15/999509/mar-hicks-interview-previous-disasters-can-teach-us-about-covid-19/
38 https://www.gpidnetwork.org/2020/04/20/pandemics-box-how-corona-changes-the-future-of-work-around-the-globe/
39 https://www.fastcompany.com/90493229/what-comes-next-a-surgeons-3-predictions-for-the-future-of-healthcare-design?fbclid=IwAR1Cb1OQcf_Z6oSZWlMkw8mZfbgr-kP8rxu30pEQUEUrgA_aIfg-FdbBSXU
40 https://time.com/5820669/mikhail-gorbachev-coronavirus-human-security/
41 https://www.youtube.com/watch?v=YJheomPlqAQ
42 https://www.youtube.com/watch?v=ydNJEyvJNBY
43 https://www.businessinsider.com/countries-tracking-citizens-phones-coronavirus-2020-3?r=DE&IR=T#south-korea-gives-out-detailed-information-about-patients-whereabouts-2
44 https://www.derstandard.at/story/2000117238614/was-bleibt-von-der-demokratie?utm_term=Autofeed&utm_medium=Social&utm_source=Facebook#Echobox=1588482866